"My name is Brent Swadley."
"Great Bar-B-Q and southern hospitality are in my blood."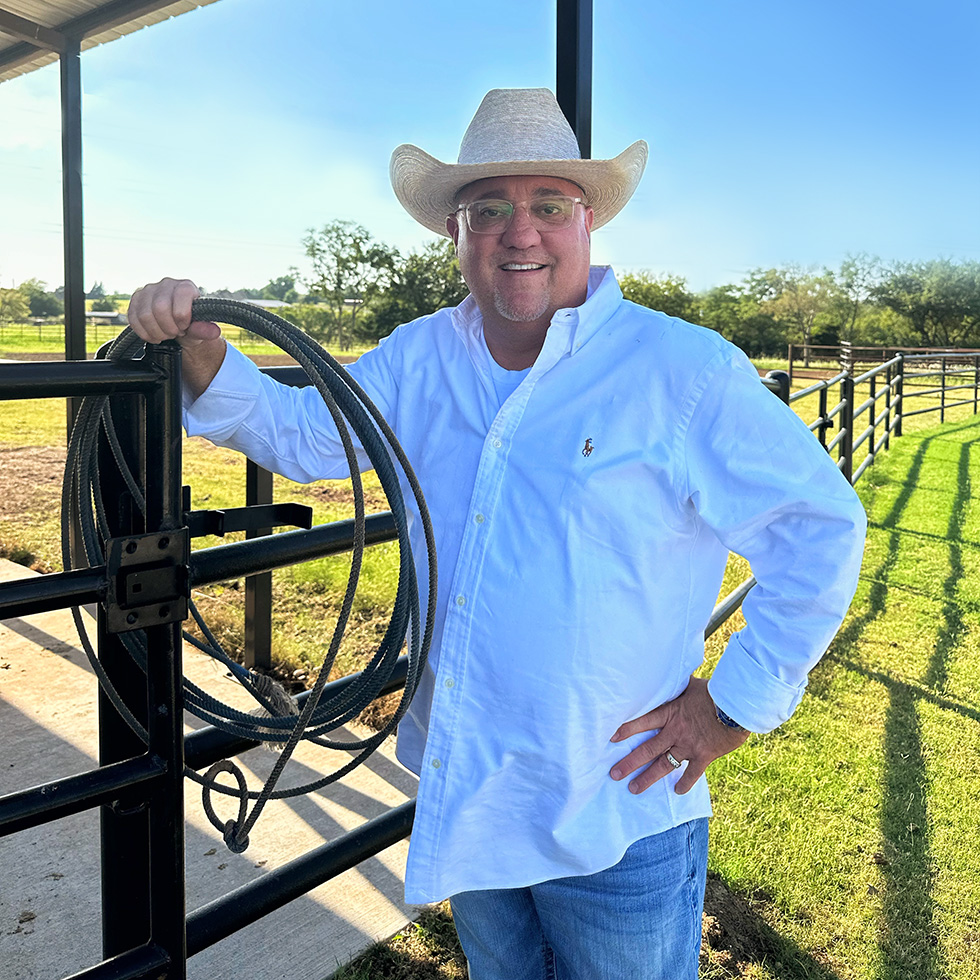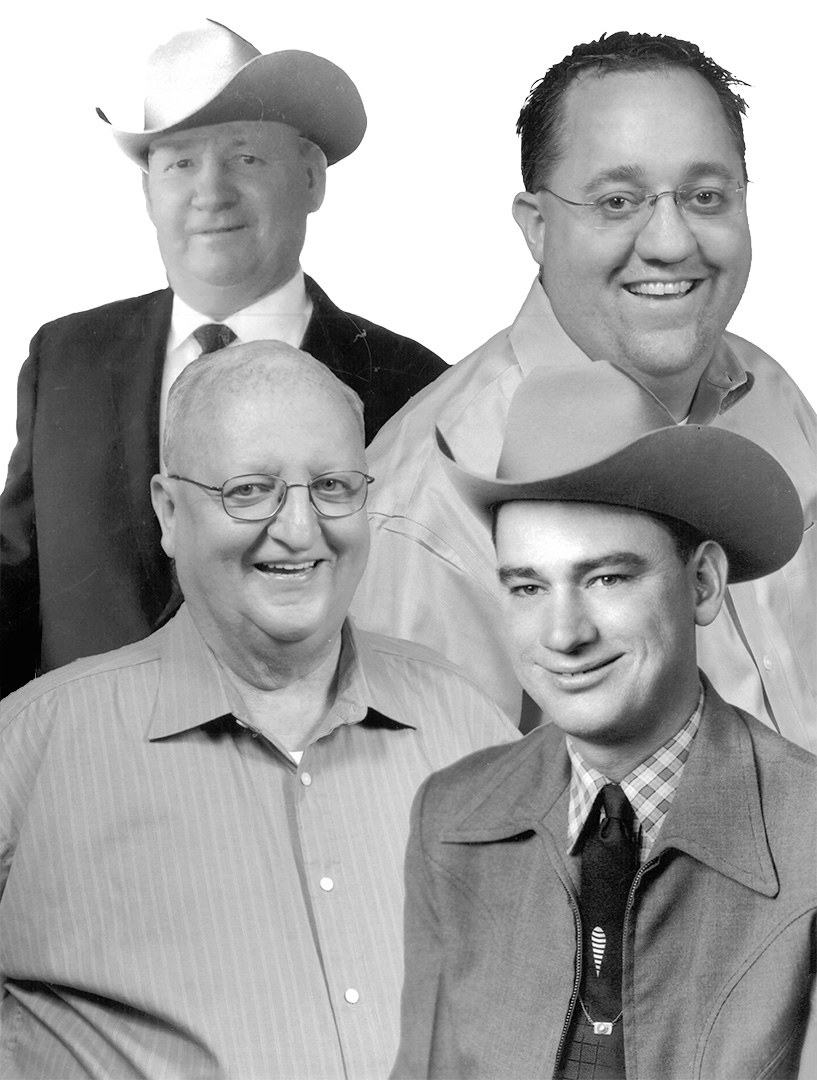 Rupert Swadley, Brent's Paternal Grandfather | Brent Swadley, Owner | Ron Swadley, Brent's Dad | Sig Faircloth, Brent's Maternal Grandfather
"Texas Roots"
The Swadley's story begins with my Grandfathers, two tenacious Texas feed salesmen and hay hustlers. My paternal grandfather, "Pop", traveled across Texas hawking Swift Feed. My maternal grandfather, Sig, was in the same business, and that's how the two of them met – making deals with farmers and ranchers, bargaining for boxcars full of hay, and doing their part to fatten Texas cattle (or tomorrow's burgers, brisket and steak, depending how you look at it).
Can you guess what these two were eating in their long travels across Texan frontiers? Burgers, pie, and – you guessed it – great BBQ.
Meanwhile, both of my grandmothers worked in diners. Pop's wife, Leona, operated the aptly named "The Diner" in Yoakam, while Sig's wife, Billie, ran "Lola's Diner" in Eastland – founded and named for her mother, Lola Harris. Back in those days, successful diners had three main attributes:
Great Coffee.

Great Service.

Great pie.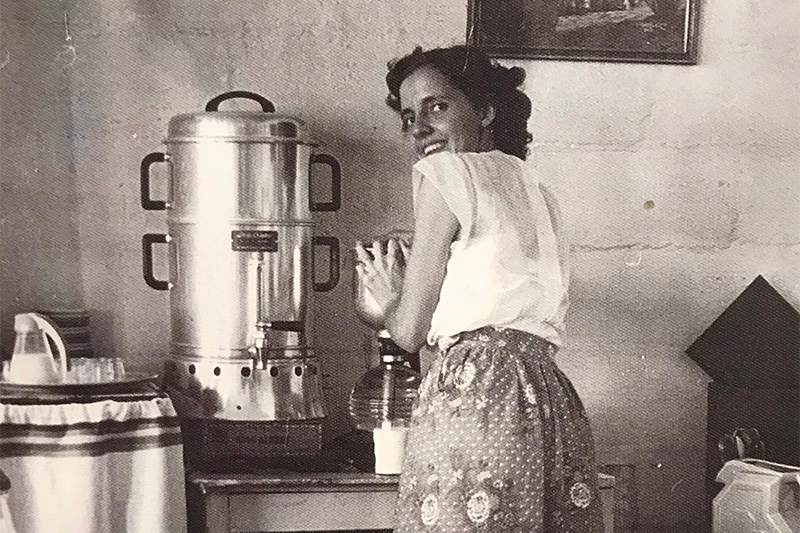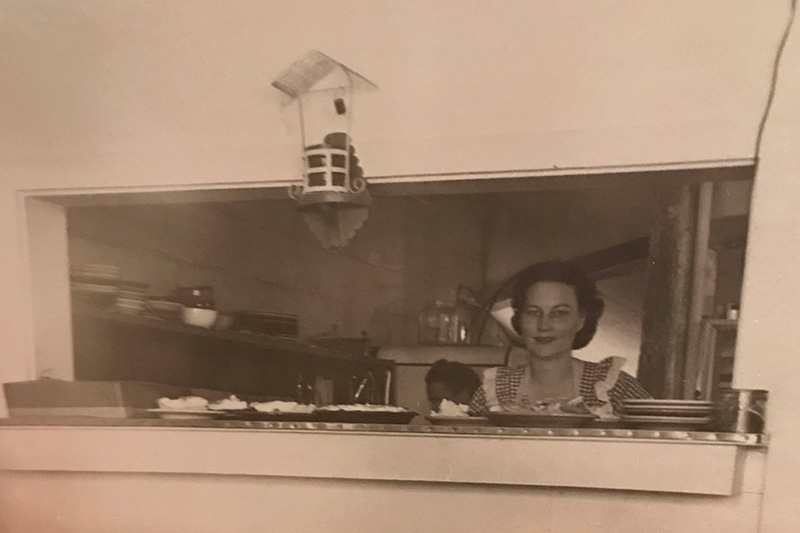 Both The Diner and Lola's both filled small town farmer bellies and souls with all of the above every day (except for Sundays, of course). Meanwhile, both Pop and Sig graduated from feeding cattle to owning their own.
"Budding Romance"
Before long, Pop and Leona had a son, Ron, who was very much interested in getting more acquainted with Sig and Billie's daughter, Georgia. Unfortunately, she didn't feel quite the same, but reluctantly agreed to a first date anyway.
Now I don't know how that first date between my parents went, but I do know it took about four years before my mom agreed to the next date! Fortunately for me, they eventually wed, and that's the start of my story.
As a young country boy, I got to see my grandmothers' diners in action. I saw the same people come in, day after day, not just for the patty melt or the pie, but for the conversation, the friendliness and the familiar faces. And let me tell you, I absorbed that southern hospitality down into my bones!
I also was blessed to have a grandfather with an insatiable hunger for great BBQ, and he'd load me in his pickup and drive me across Texas, hunting down the world's best smoked meats in the most remote spots. I've seen just about every roadside pit and hand-built smokehouse in Texas, and that's where I first learned how real barbeque is done.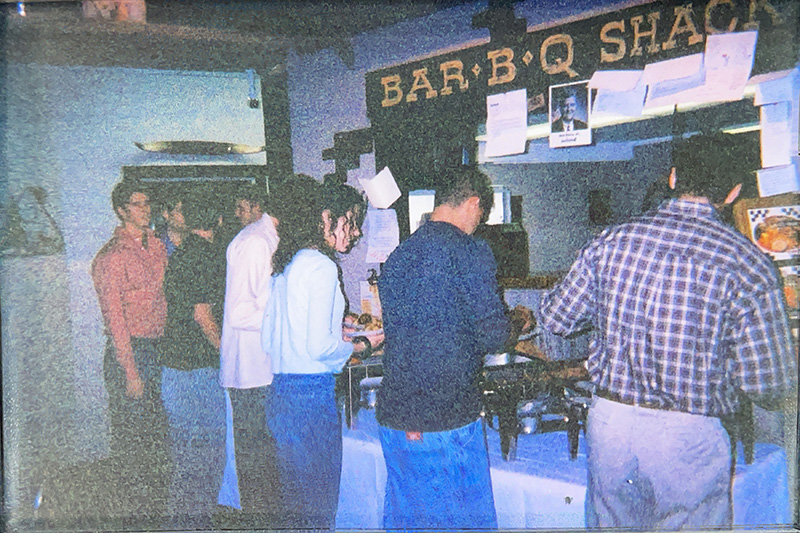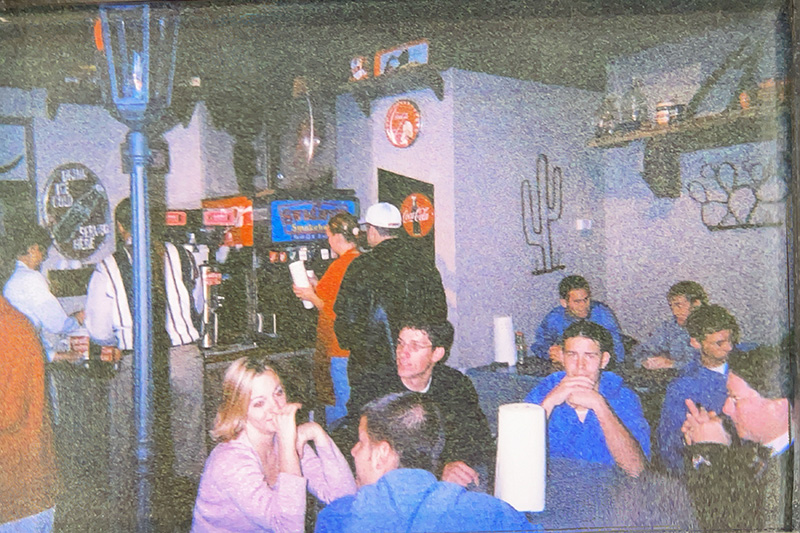 "That's why I say I have both great Bar-B-Q and southern hospitality in my blood. And there ain't no getting it out."
"Parking Lot Proprietor"
Fast-forward a couple decades. It's the late 90's. I'm newly married, in my twenties with our first baby on the way. I'm struggling to make ends meet as it is, and realize I don't have a clue how we're going to afford luxuries like bottles and diapers.
But the Lord speaks to those who listen, and let me tell you, I was listening hard.
I found myself in the Yukon Walmart parking lot, where a church group was grilling and selling burgers and dogs – plus a generic soda and chips – for four bucks. And I gotta tell you, these kids were doing absolute gangbusters!
"There's something to this," I thought to myself. I tracked down the Walmart manager and asked him for the low-down. He told me I could do the same thing under three conditions:
Choose a charity to benefit with 25% of the proceeds
Use Walmart products
That's it
I was in. The very next weekend, my dad loaned me $100 for groceries, I borrowed my neighbor's card table and dragged my rickety charcoal grill to the Walmart at Northwest Expressway and Council (Hobby Lobby now). I sold burgers and dogs with chips and a soda for $5 a pop – and sold out in a matter of hours. I used the profits to buy more groceries and kept grilling. I don't recall how much I raised for Children's Miracle Network, but I do know I found a way to put diapers on my new son and food on the table – not only for my family, but for the local community.
"That felt so good."
I kept going, learning from mistakes along the way. We discovered burgers are hard, so we started smoking turkey legs, sausage and hot links. We called our little operation Swadley's Smokehouse, and even opened a Swadley's Smokehouse restaurant on Northwest Expressway. Meanwhile, the parking lot and tailgate business was booming – as was the catering business. We were at virtually every big box opening – Lowe's, Home Depot, Walmart Super Centers, you name it. It was free rent and free advertising, but hard-earned loyalty to the great food we were crafting.
However, the restaurant business proved difficult, with a 3X rent hike and too much overhead. Even with my now 5-year-old son Koltan helping to man the register, we couldn't make it work. We shut down Swadley's Smokehouse, then opened Swadley's BBQ in Bethany.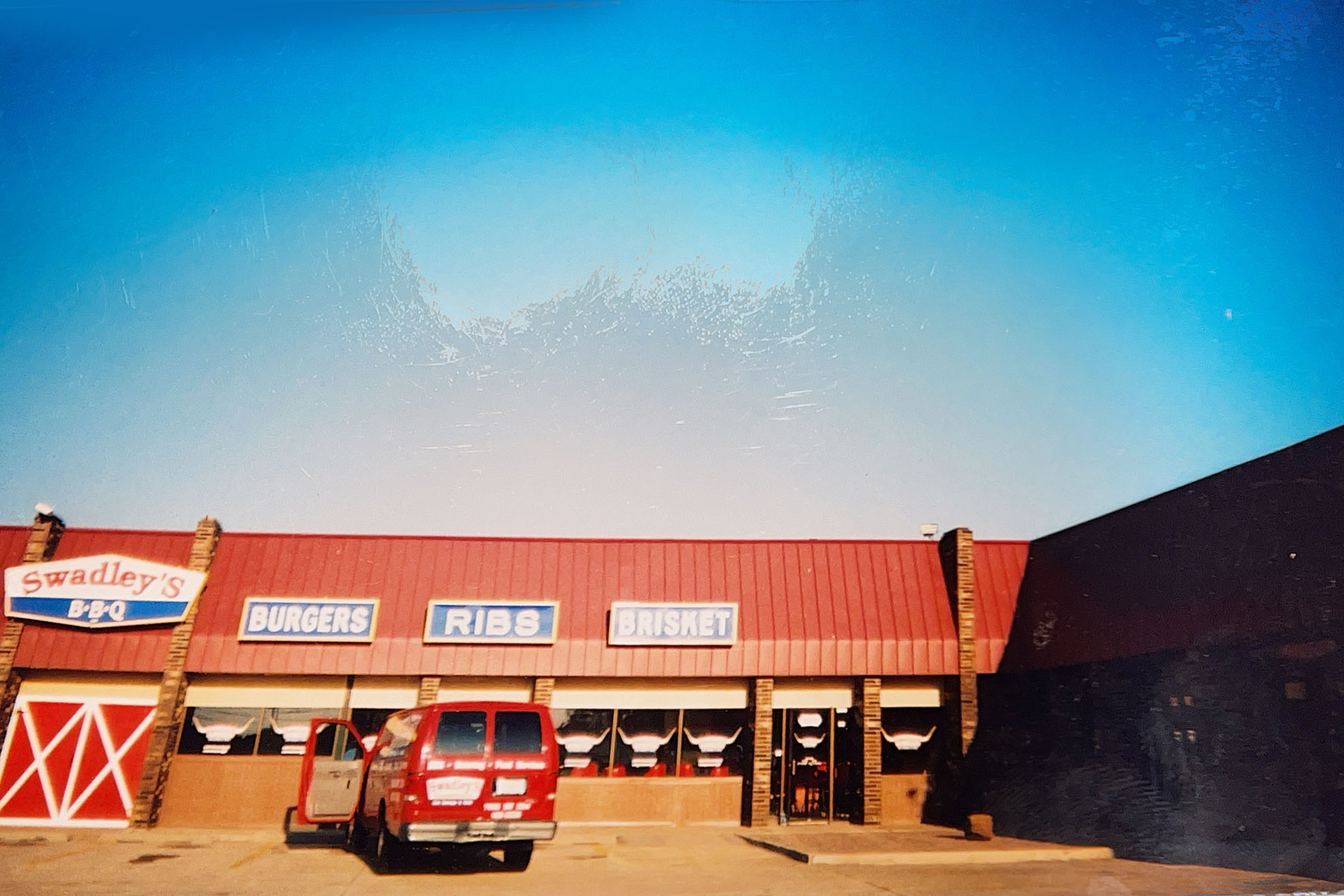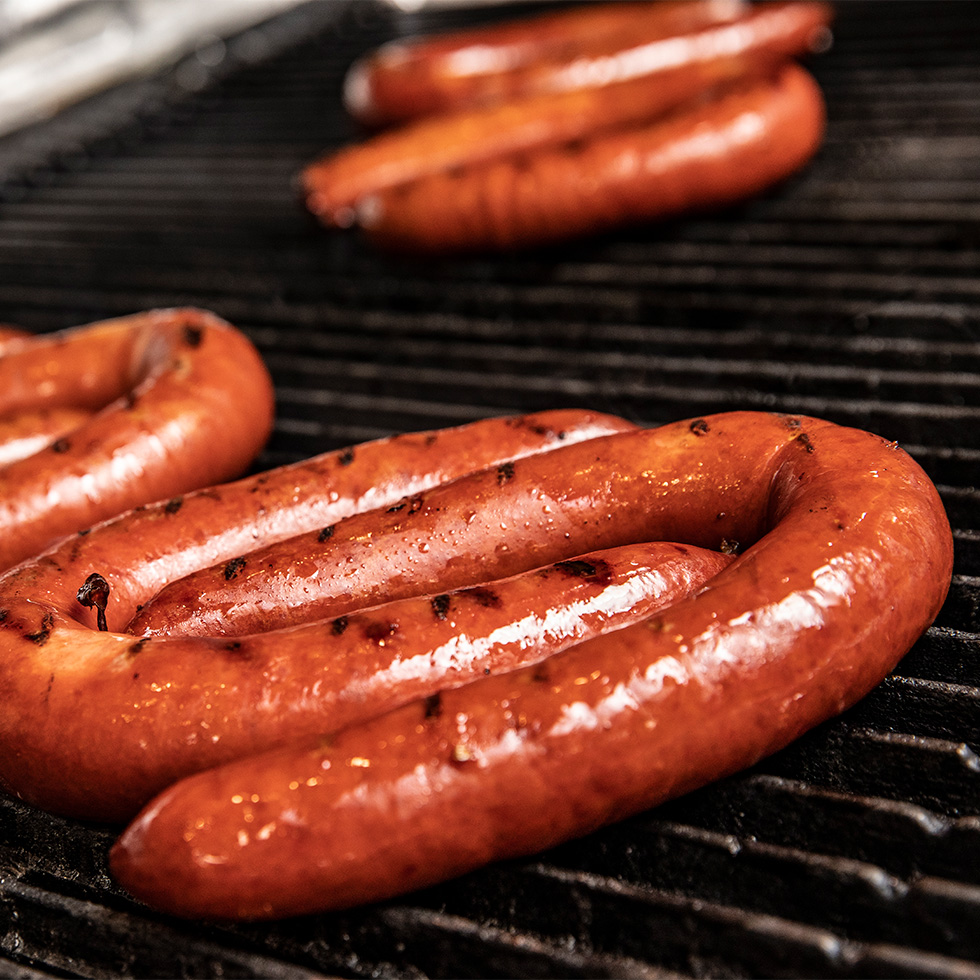 "In 2017, we made a bold choice to do right by both our faith and our employees, and closed all of our stores on what is easily the busiest dining day: Sundays."
"Family Owned and Operated"
But I'm perhaps most proud of passing the torch to my children. It's a torch that's burned bright since my Great-Grandmother opened her diner, and since my Grandfather Sig drove me into the farthest reaches of Texas in search of killer BBQ. It burned bright when my father partnered with me to found Swadley's with a charcoal grill and card table, and now I'm beginning to pass that torch – burning stronger than ever – to my children. Each member of the Swadley family works in our operation in some fashion. We truly are family owned and operated, and we are God-fearing people who love to support and invest in our communities.
I should tell you Koltan has long since been promoted from register – now being a certified chef and our executive chef and pitmaster, creating mind-melting recipes and training every single cook and smoker we employ.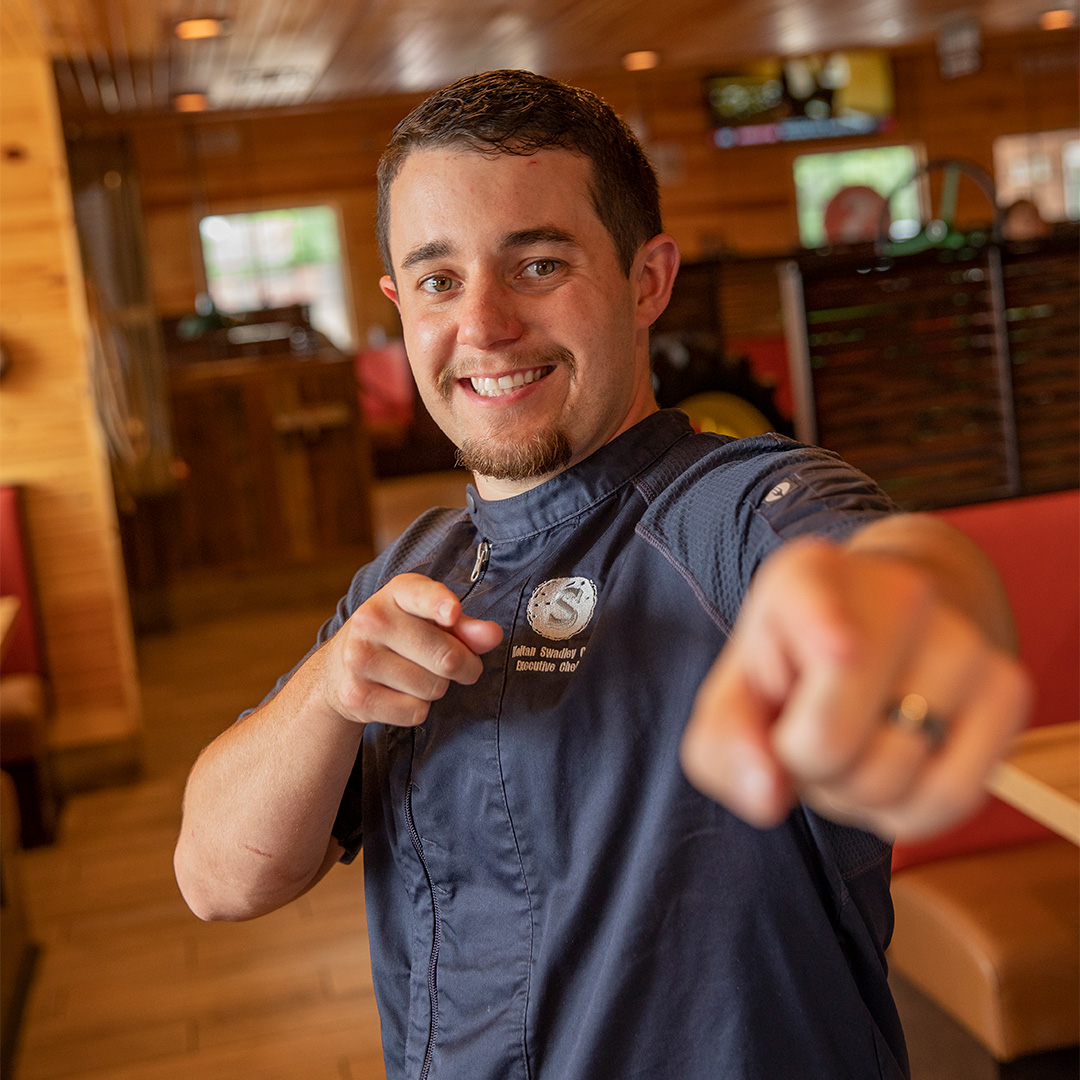 Koltan Swadley, Executive Chef and Pitmaster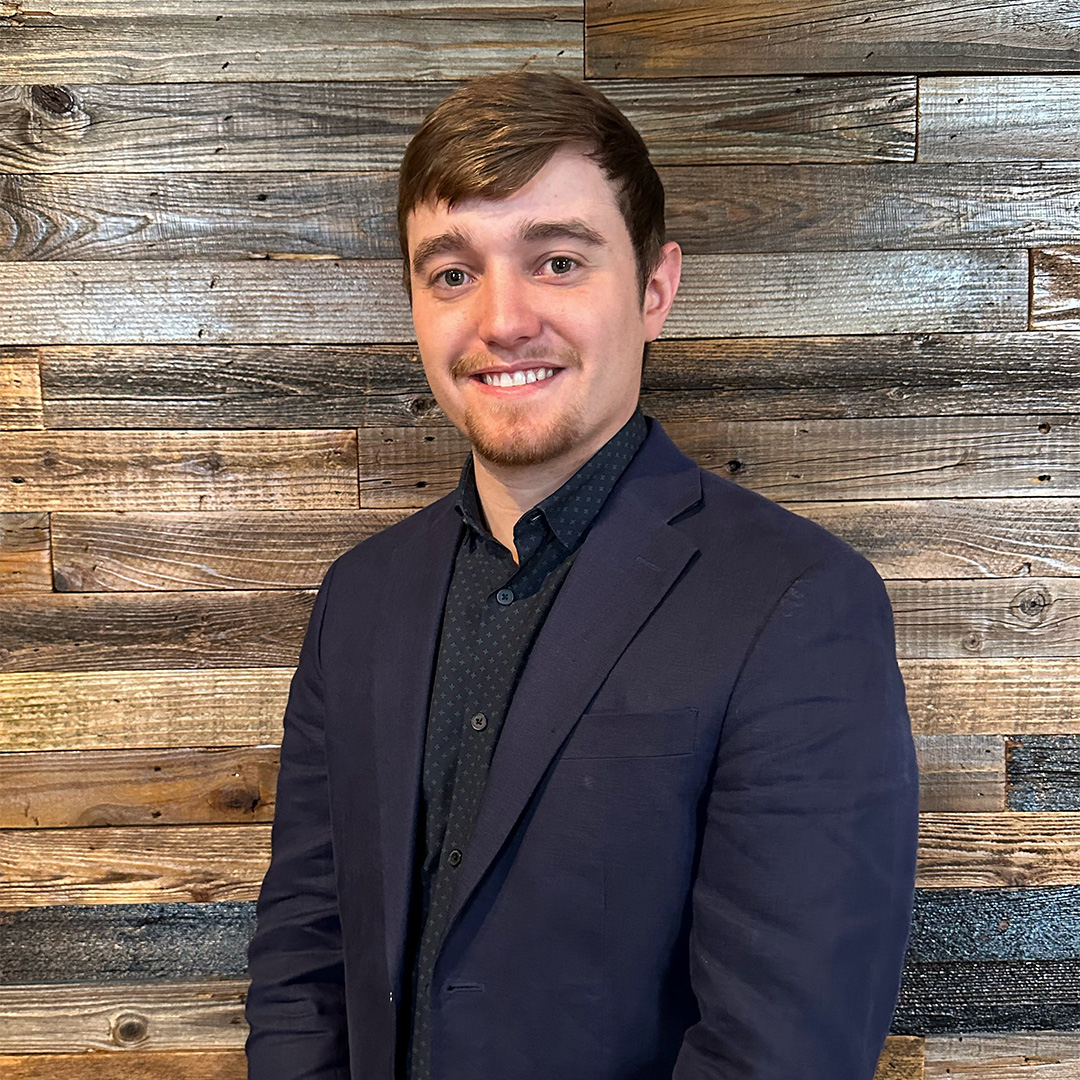 Keaton Swadley, Area Manager
I hope this hasn't been too long, but I feel it's important you understand that when you come eat with us at Swadley's, you're a part of this story, part of our family, and that where we are today has been a long, long time coming.
– Brent Swadley
President of Swadley's Bar-B-Q
Swadley's BBQ philosophy is a little bit Texas, a little Kansas City, a touch of Memphis and a whole lot of Oklahoma. See how we do it around here.
Find Your Swadley's
Get your BBQ fix at eight locations across the OKC Metro and beyond!
Join our Family
We believe we are where we are today because of the great people who make up Swadley's. We are family owned and operated, and want you to be a part of our family too.
Get in Touch
What you have to say matters to us. Good or bad, painful or joyful, we want to hear from you.