Warning: Mouthwatering Content Ahead.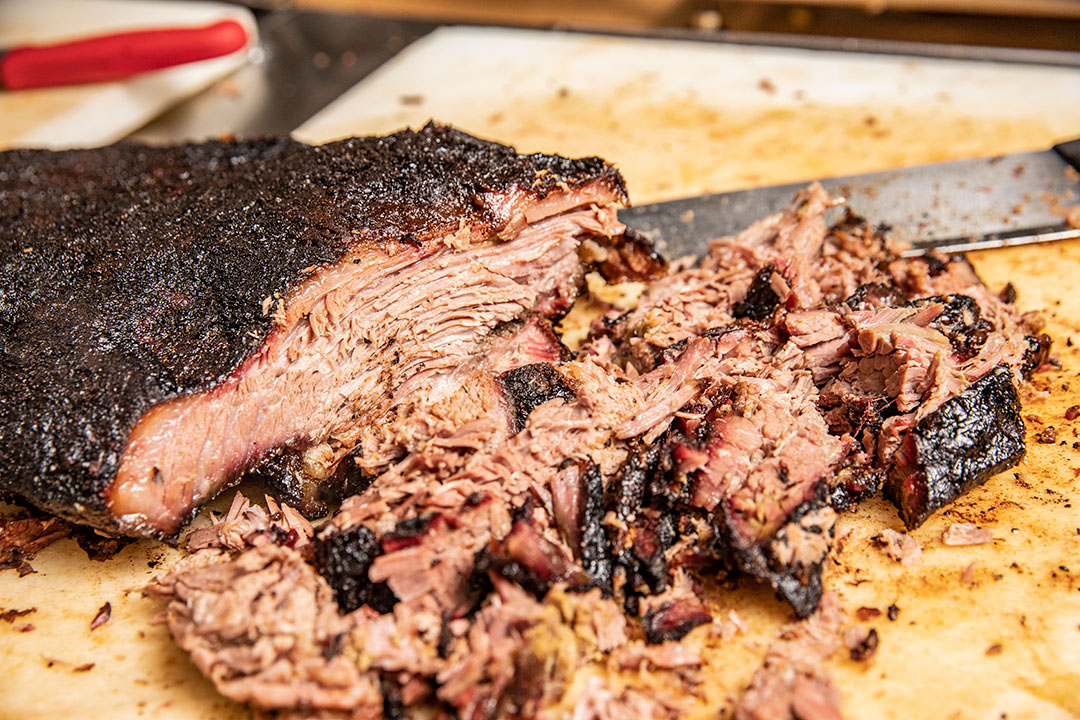 Brisket
Unlike any other – anywhere.
Starting with choice Creekstone Farms Black Angus beef, we rub our briskets Kansas City style, then smoke them Texas style – low and slow for more than 15 hours over native Oklahoma hardwood hickory. Smoky sweet bark on the outside. Delicate, savory and tender inside. We smoke two batches every day to ensure you always get it fresh – then slice or chop to order. For every order.
Some things were meant to fall apart.
Just like the pulled pork, Swadley's ribs are from Seaboard Farms, and these ribs are bound to stick to yours better than any on any other menu in the state, because we've spent years perfecting our recipe. And we spend more than five hours on every rack. They get trimmed. They get rubbed as well as any in Kansas City. They get slow smoked in five batches a day over smoldering, locally sourced hickory for hours. Then, when you order up, they get glazed and grilled for that irresistible, smoky-sweet crust outside and fall-right-off-the-bone inside.
Burnt Ends
Dear Bacon: We extend our condolences.
Look. We love meat. We love smoke and sweetness. So, we adore bacon. But let's face it: Bacon's got nothing on this delectable meat candy. Cut from the point of each of our 15-hour, hickory-smoked briskets, burnt ends are the result of pitmaster Swadley's determined and adventurous experimentation. How do we do it? Top secret. But we guaran-dang-tee you it was worth the effort.
Pulled Pork
That pork you love today? It started yesterday.
Every Swadley's pork shoulder starts with high-grade pork from Seaboard Farms – the supplier to many high-profile Oklahoma restaurants. Then gets our secret brine treatment for unbeatable, mouthwatering tenderness, followed by a full rubdown that's a little bit Memphis and a little bit Kansas City (and a little bit rock and roll) – before getting the hickory-smoke treatment for a solid 13-15 hours. We smoke multiple batches every day, so you always get it hot out of the smoker.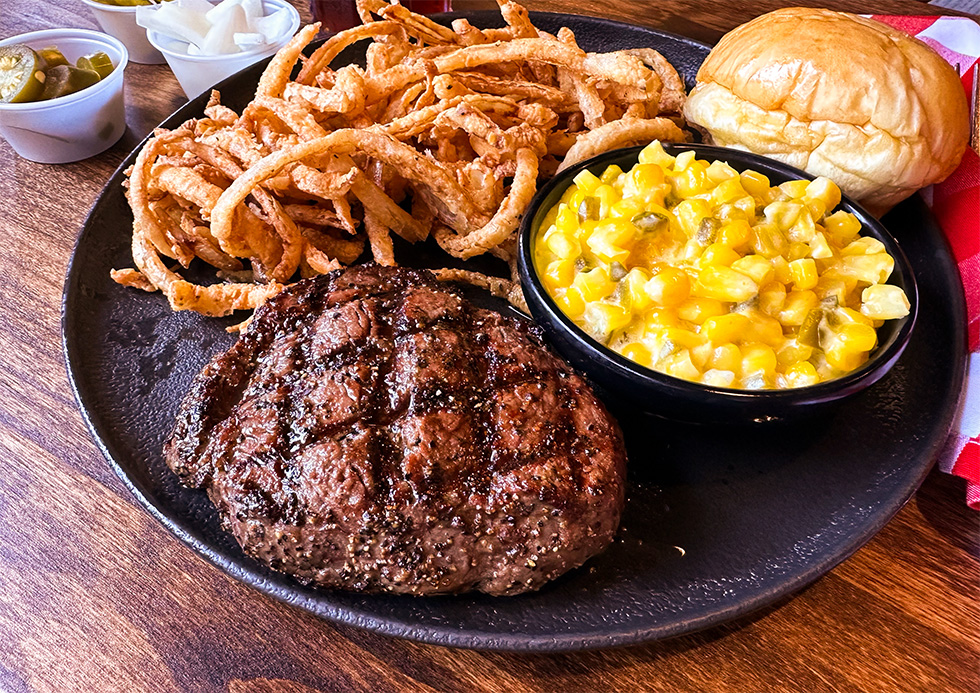 Steak
We put the rare in 'medium-rare.'
Swadley's perfected brisket. We nailed ribs, pork chicken and links. Then we set our sights on steak – and you're gonna be hard-pressed to find anyone who does it better. No tricks. No sissy sous-vide shortcuts. Just the best ribeyes and top sirloins from Stone Creek Farms, open flame grilled to your precise specifications by our seasoned, skilled cooks.
Sausage & Hot Links
We've got a soft spot for sausage.
This is where it all started for Swadley's, back in Walmart parking lots, grilling and smoking sausages, hot links and turkey legs just to make ends meet. Today, we smoke upwards of eight loads of sausage a day at each restaurant, with a recipe that's hardly changed a lick in a quarter-century. Red hot, hot smoked and hot off the grill.
Smoked Chicken
This bird is the word.
When you use Koch Farms chicken, there's little to improve on. That's why we trust a simple brine, the hickory smoke and about three to four hours to turn out the most delectable, tender "I just can't stop" smoked chicken you've ever tasted.
Chicken Fingers
You have been warned.
Caution: Once you taste these, there's no turning back. What else can we say? When you start with great quality Koch Farms chicken, trim, brine, batter, fry and dust 'em to order… Well, you just can't beat that.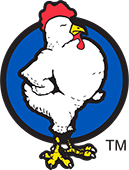 Turkey
Not just for Thanksgiving anymore.
Swadley's turkey is a 25-year-old BBQ tradition. Injected with a salt brine for superior tenderness and flavor, then hickory smoked for four hours four times a day, this is one turkey you can't quit – hot or cold.
One thing OK and TX can agree on.
Dredged in our secret recipe cornmeal batter and deep fried just like grandma used to, Swadley's catfish is golden and crunchy on the outside and tender on this inside.
Chcken-Fried Steak
Oklahoma's state meal headliner.
There's a hardly a thing in the world that can't be improved by battering and frying. 1000% true for our chicken fried steak. We start with Creekstone Farms Black Angus Beef, then tenderize, batter and fry it. Tastes just like country style Sunday dinner did 100 years ago.
Find Your Swadley's
Get your BBQ fix at eight locations across the OKC Metro and beyond!
Find Your Flavor
Swadley's offers up one of the most diverse selections of southern homestyle cooking around, from BBQ and steaks to burgers, salads, catfish and more.
Make it a Party
Bar-B-Q is the ultimate food to feed a crowd, and we've perfected the art of doing just that. If you've got a group of 30 or more, we can fill them up with Oklahoma's best BBQ.