Swadley's Sides & Desserts
Every great smoked meat deserves a worthy sidekick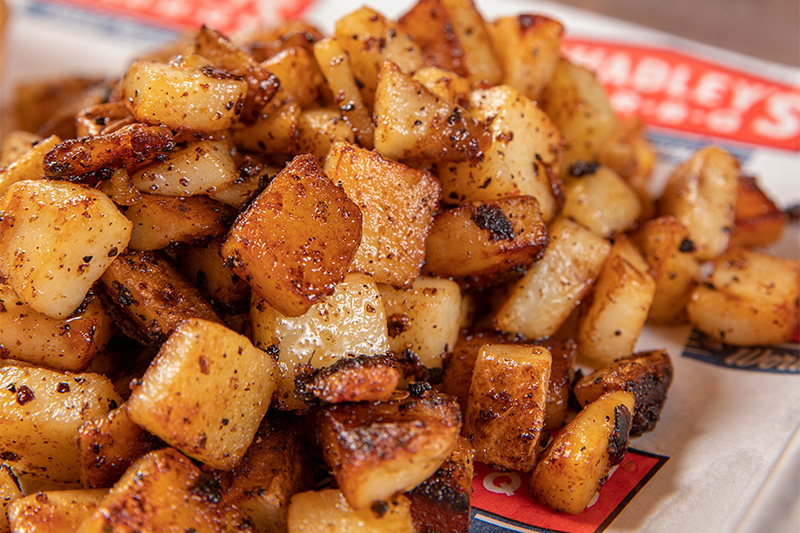 Campfire 'Taters
Authentic fireside style.
This is as close as you can get to fresh potatoes and onions seared on cast iron over an open campfire. And this way, you can skip the bug spray and sleepless nights.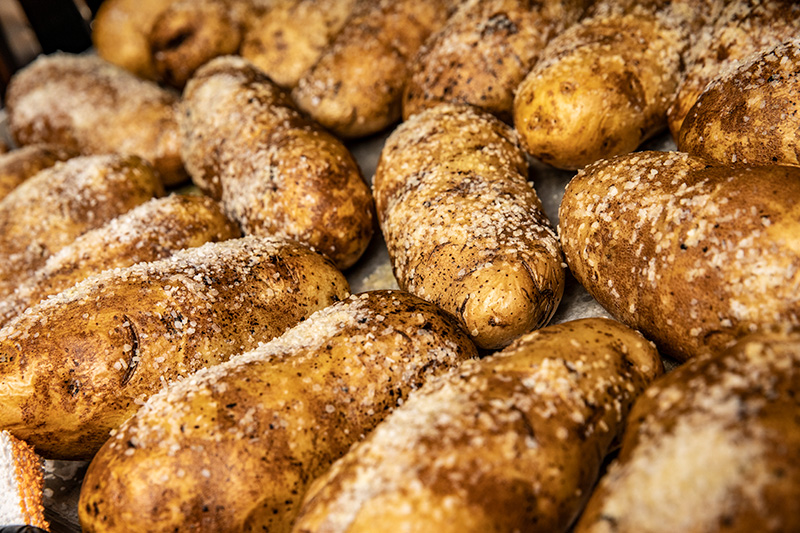 Jumbo Spuds
Simple & satisfying.
There's something so honest about a well-baked potato. No putting on airs. Just simple deliciousness waiting for your customization – sour cream, butter, cheese, chives, salt & pepper, maybe a hunk of smoked meat…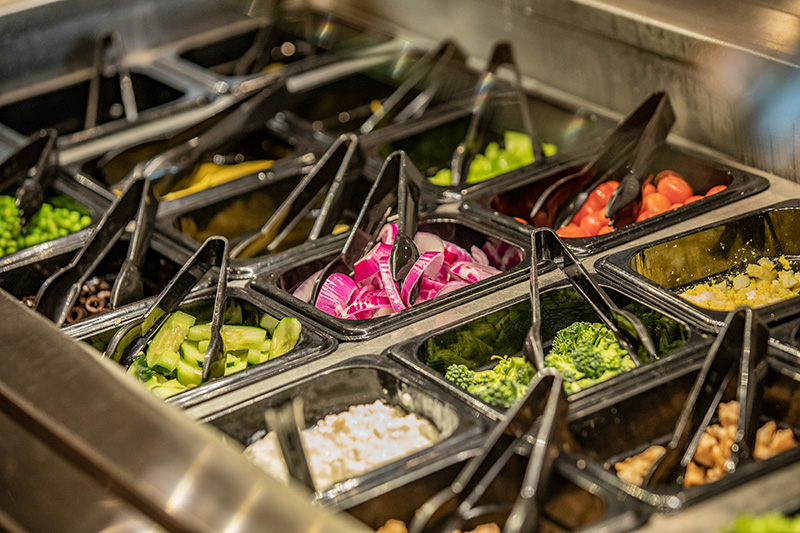 Salad Bar
Just the way you like it.
Salads simply taste better when you make them yourself. Choose your greens, extras, dressings and more to make it your own. And those croutons? Those are made from Swadley's home-made and proofed rolls.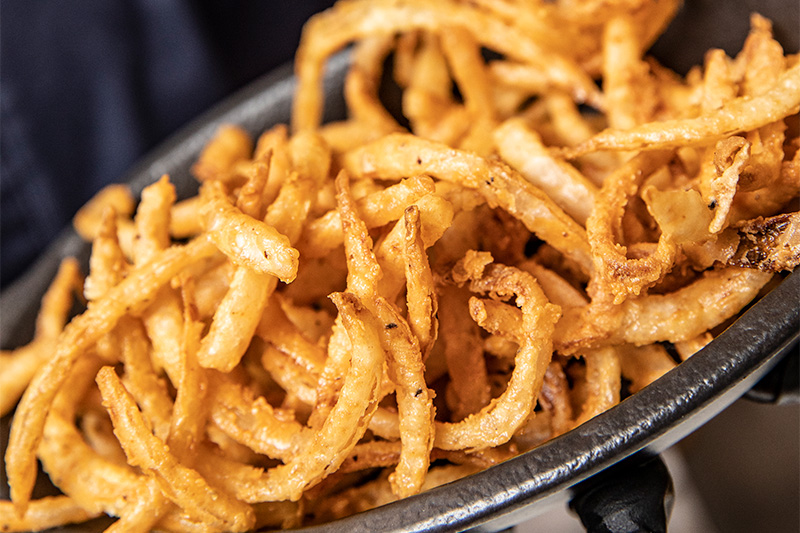 Haystack Onion Straws
A melding of tantalizing opposites.
Sweet but savory. Crunchy but soft. Addictive … but heavenly.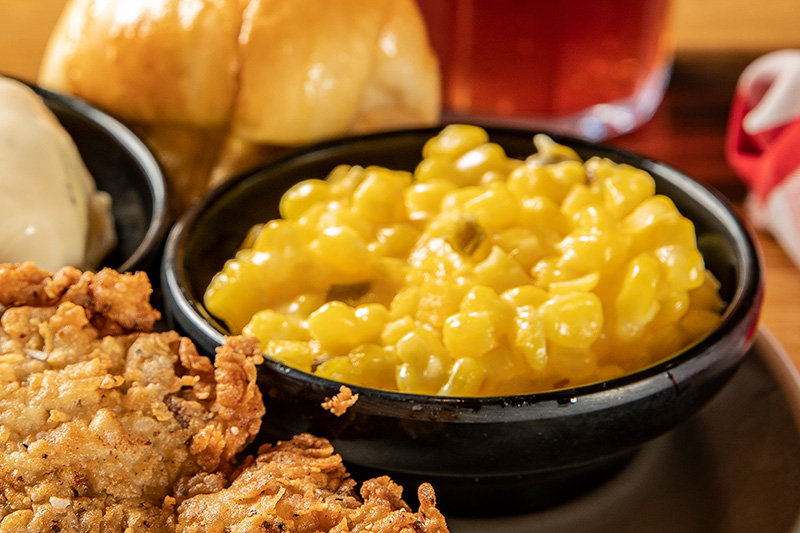 Jalapeño Sweet Corn
Corn and jalapeños: Best friends.
At first a seemingly unlikely pair, these to get along famously. Try it and you'll see what we mean.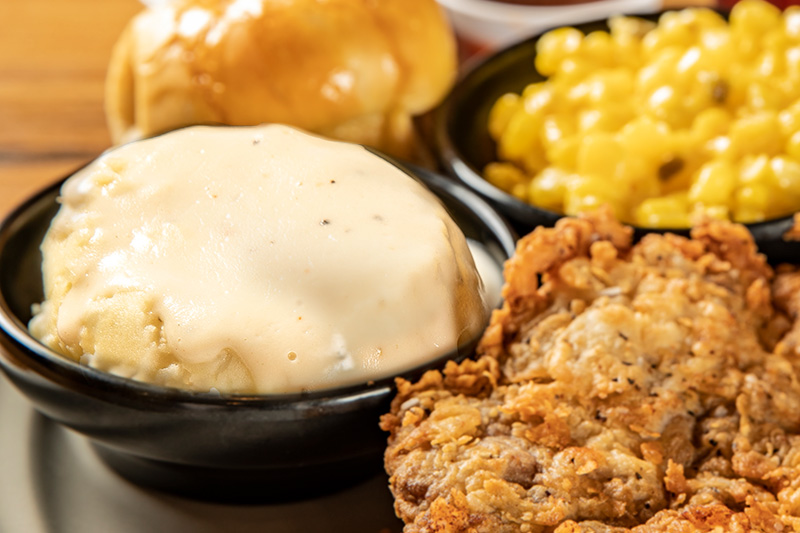 Mashed Potatoes and Gravy
If you know, you know.
It'd just be downright dishonest to offer up Swadley's authentic, homestyle southern cooking without good, old-fashioned mashed potatoes and gravy.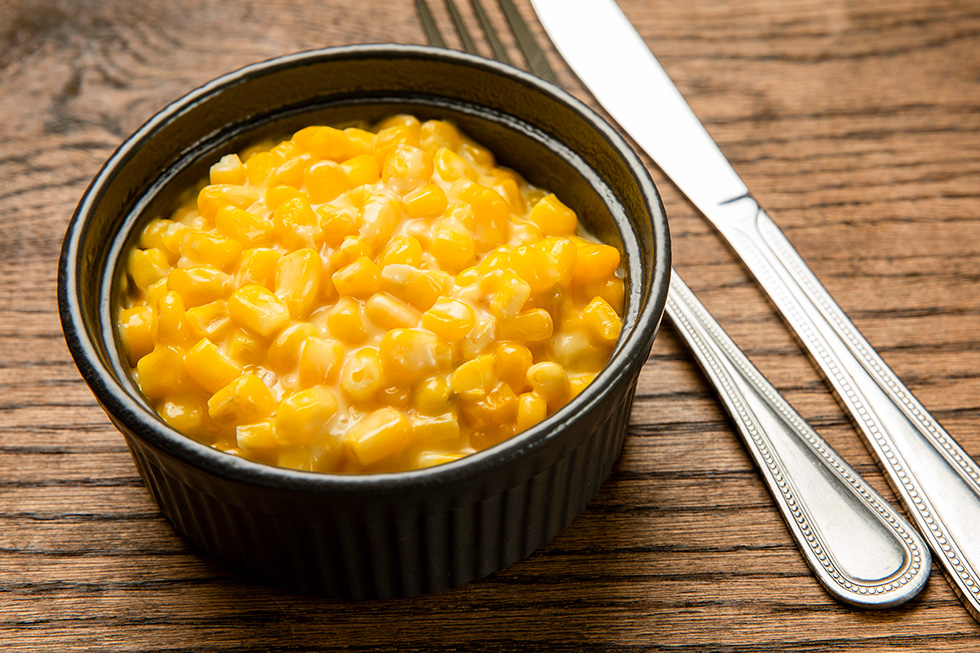 Sweet Cream Corn
The cream of the crop. Literally.
Farm-fresh corn, creamed to a smooth texture with just a touch of sugar to send corn's natural sweetness right off the charts.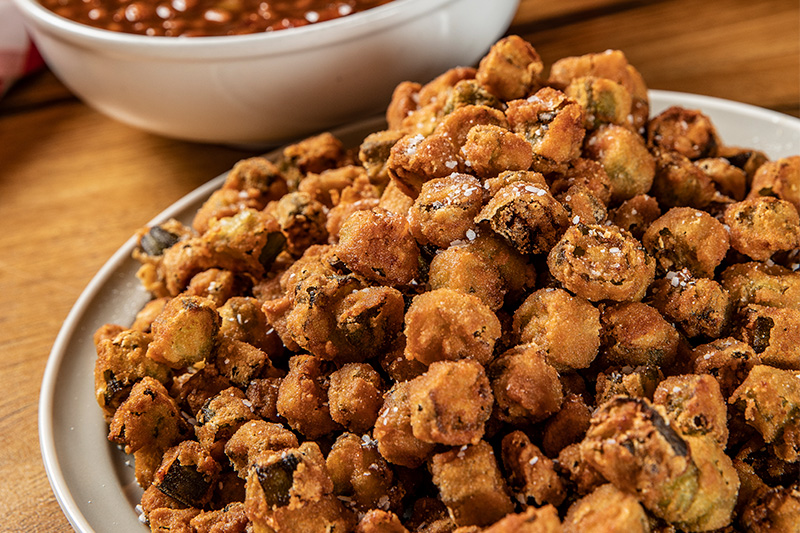 Crispy Okra
In BBQ terms, basically mandatory.
Okra goes with Bar-B-Q like peas and carrots, salt and pepper, brisket and smoke. Ours gets a crunchy cornmeal batter and is fried well done to perfection just for you.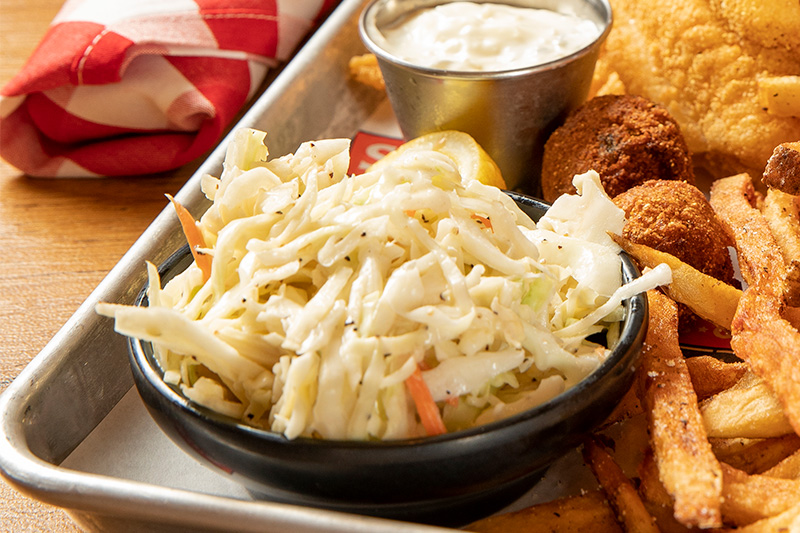 Coleslaw
Crunchy, creamy and comforting.
Every southern cook has their own coleslaw recipe, and we'll put ours up against any of them. There's little as refreshing as cool, crisp Swadley's coleslaw on a hot day.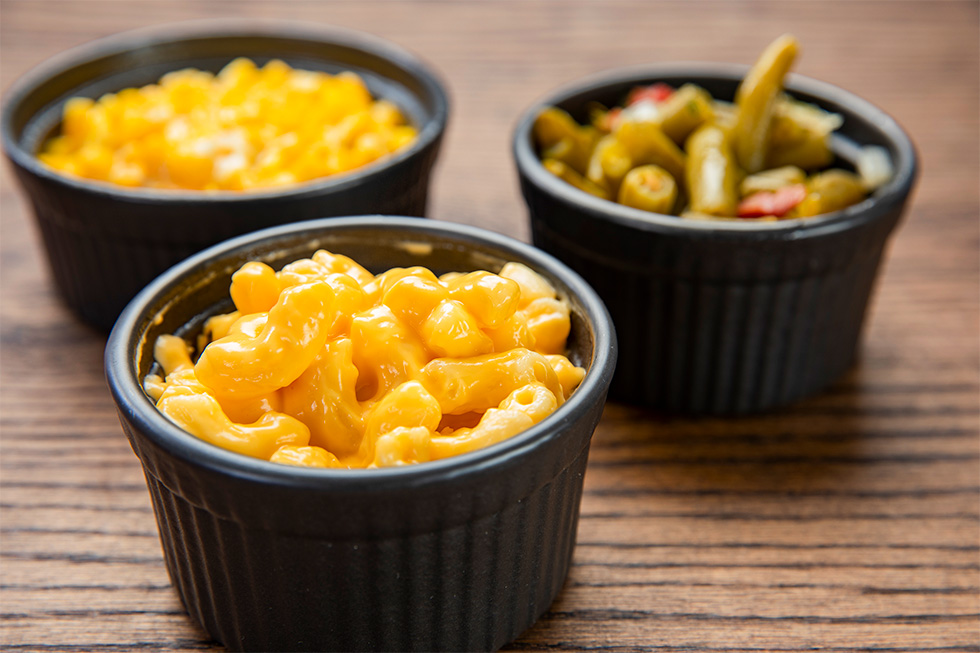 Mac and Cheese
Not just for kids anymore.
Don't worry, we won't tell. This stuff hooks grown-ups too, with big, soft, spot-hitting elbow macaroni drenched in delicious cheese sauce.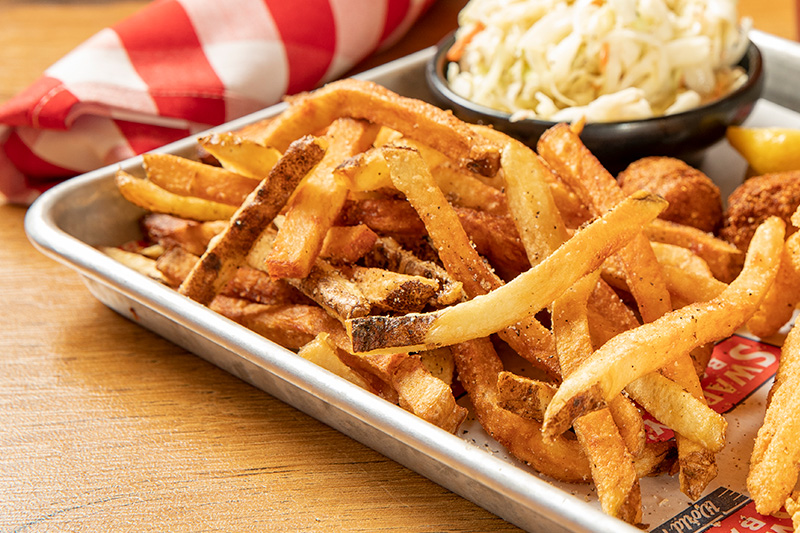 Fries
What can we even say?
Throughout human history, fries have sold themselves. They don't need our help.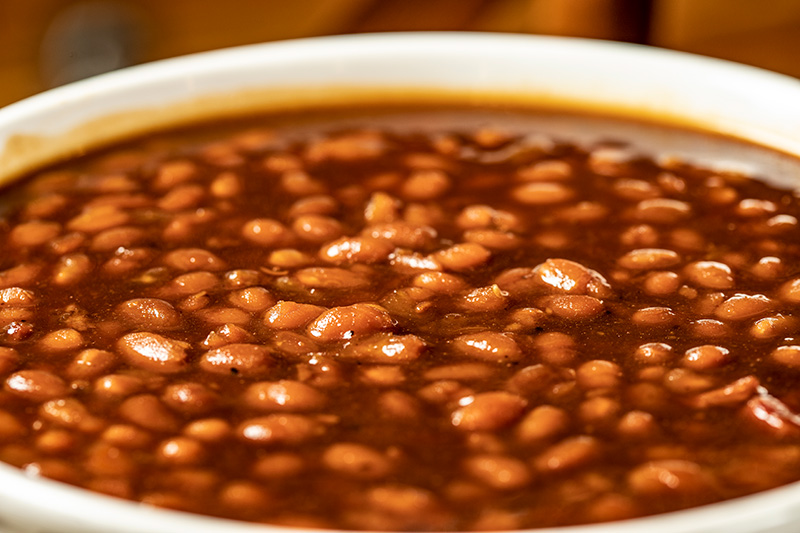 Sweet Brisket Beans
A cowboy classic.
We always serve the freshest smoked meats, but sometimes there's a little left over – which goes directly into Swadley's beans, giving them that authentic smokehouse flavor.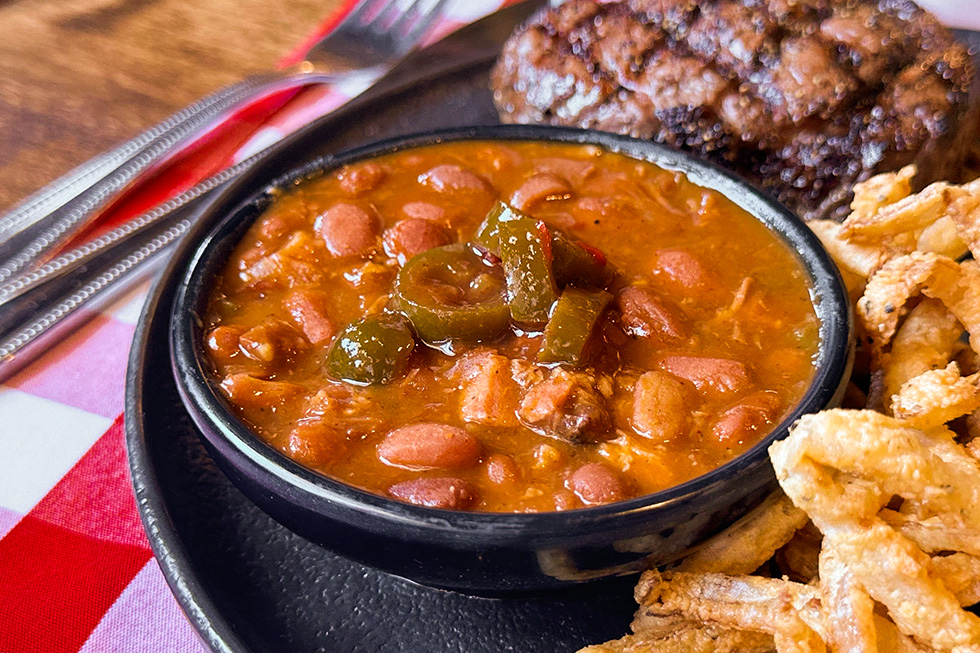 Spicy Baked Beans
Not for the faint of heart.
This signature dish starts with Swadley's house-smoked meats, but then gets a firm kick in the pants via chopped jalapeños. If you like heat, you're gonna love these beans.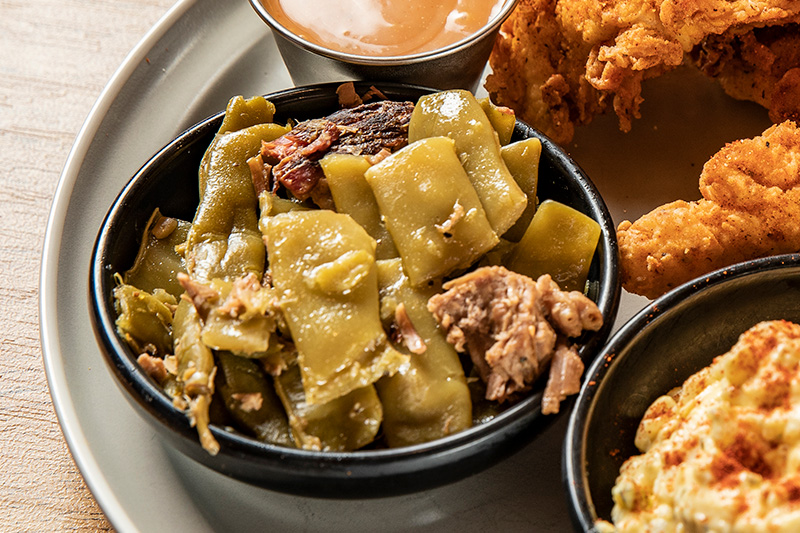 Brisket Green Beans
Just like Grandma's.
Unpretentious, comforting and delicious. Just as God intended.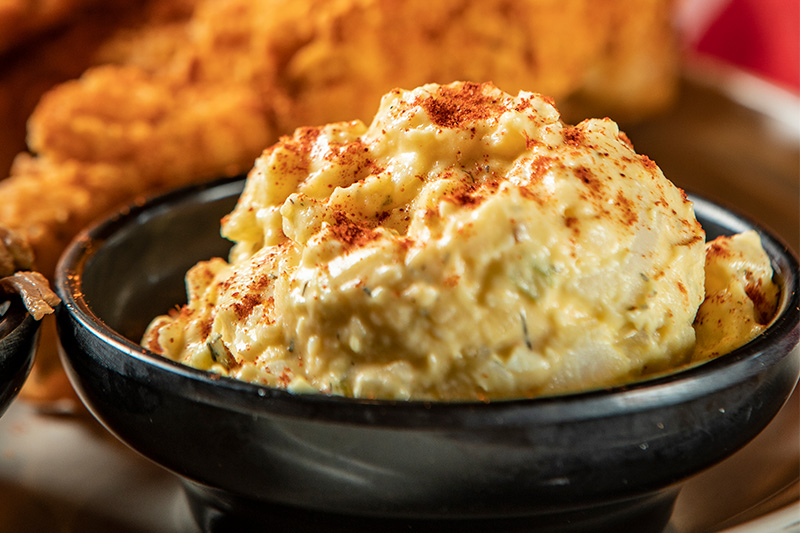 Deviled Egg Potato Salad
Devilishly decadent and tempting.
The only problem with deviled eggs is that when you fill up on them, everyone glares at you. Swadley's Deviled Egg Potato Salad makes it easier to get your fill of that mustardy deviled egg zap and zing – and even share, if you're so inclined…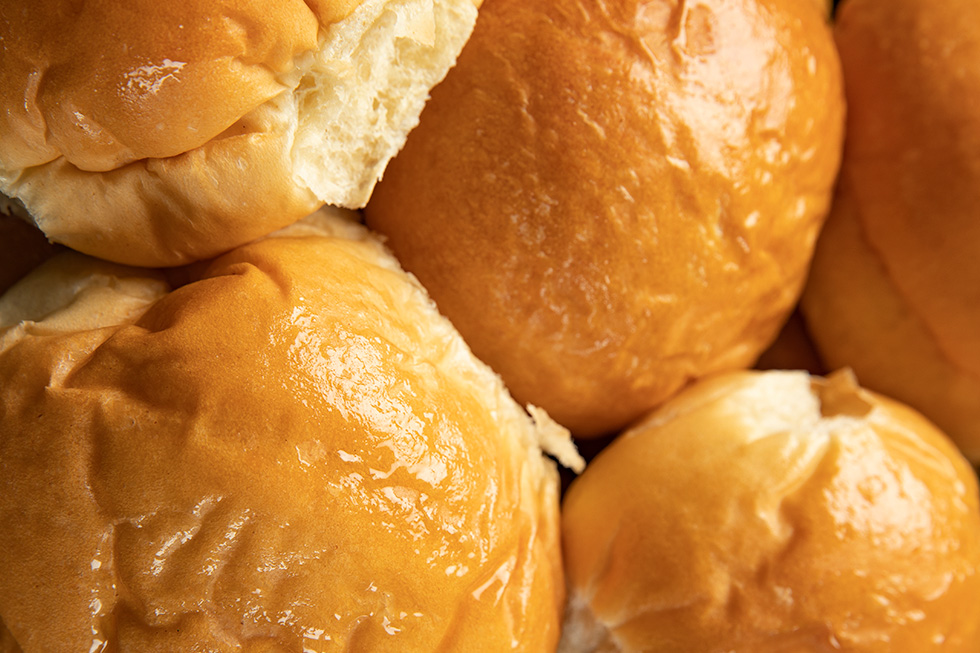 Rolls
Handmade & slow-proofed
If you've ever had our rolls, you know there's something different about them. In fact, there's a lot that's different. They've never seen plastic or freezers. They're made fresh and rise in our kitchens just like they rose in frontier kitchens 200 years ago. Then they're baked to irresistible perfection. Slather 'em in butter and it's game over, buddy!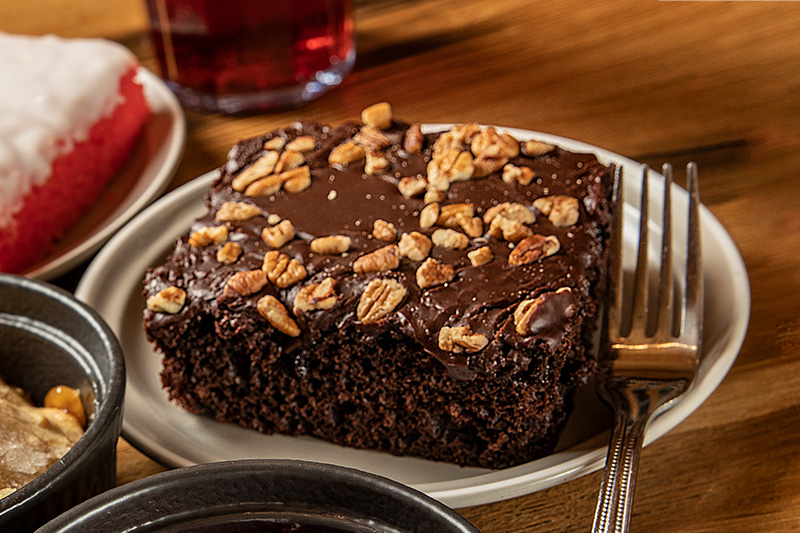 Texas Sheet Cake
Diners perfected it, and we didn't mess with it.
In the world of BBQ, there are some things you just can't trust to mass production, and by "some things," we mean "just about everything." That's why we bake our cakes in our kitchens, from scratch, every single day we're open.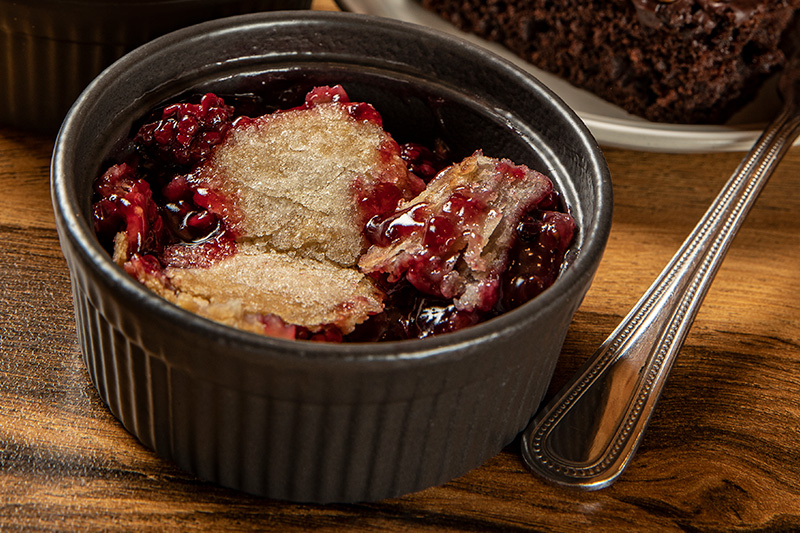 Seasonal Fruit Cobblers
Ain't no better way to cap off a BBQ dinner.
In the old pioneer tradition, while the men were tending the meats over hickory smoke fires, with any luck, the women would be whipping up a batch of peach or blueberry cobbler. Today, the song remains the same – except that we all pitch in to make more for all.
Find Your Swadley's
Get your BBQ fix at eight locations across the OKC Metro and beyond!
Find Your Flavor
Swadley's offers up one of the most diverse selections of southern homestyle cooking around, from BBQ and steaks to burgers, salads, catfish and more.
Make it a Party
Bar-B-Q is the ultimate food to feed a crowd, and we've perfected the art of doing just that. If you've got a group of 30 or more, we can fill them up with Oklahoma's best BBQ.