Swadley's Emergency Relief Team
You Focus On The Job. We'll Handle The Rest.
Disasters and emergencies are a part of life. Whether it's ice storms, hurricanes, tornadoes, earthquakes or anything else that comes our way, there's always reorganization and rebuilding to do. At Swadley's Emergency Relief Team (S.E.R.T.), our mission is to mobilize quickly and show up in force at a moment's notice, with everything from infrastructure like lodging tents, generators and lighting to full catering kitchens, meal tents and even laundry service – all to support the critical first responders on the scene.
S.E.R.T. Services
After two decades providing emergency relief and disaster recovery services, we've seen it all, and know how to deliver on any need you might have. Beyond our own fleet of equipment, we have sources and trusted contacts across the nation to acquire any equipment that might be necessary. We can provide as much or as little as your situation demands.
Who We Serve
When disaster strikes, local communities launch into recovery mode. Those first responders – whether linemen, utility workers or the cities themselves – need support. That's where S.E.R.T. comes in. We provide comprehensive camps, infrastructure, lodging, food and more for:
National companies
Municipalities
Public Utility Companies
Universities
Other Entities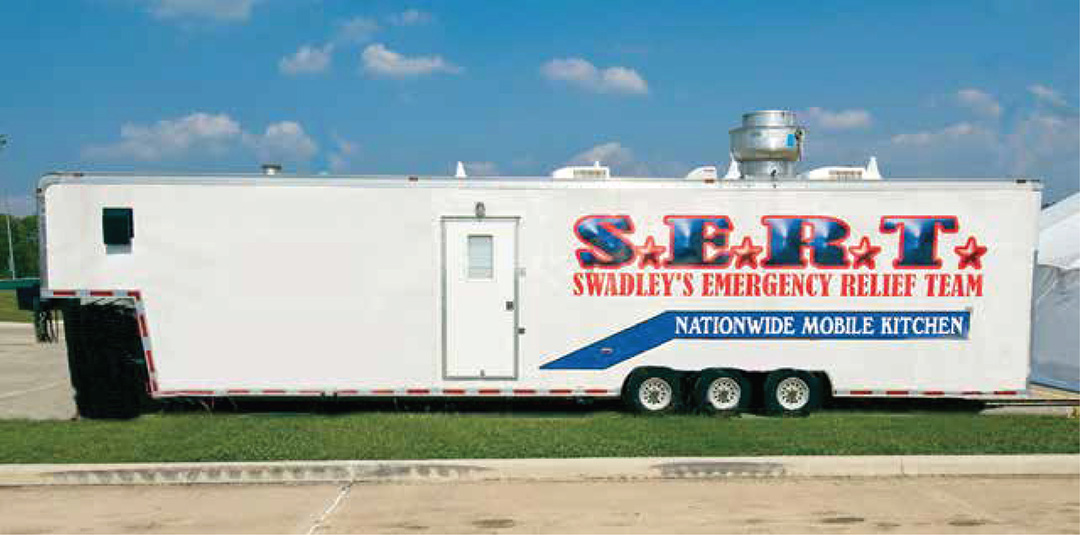 Where We Serve
Since S.E.R.T.'s origins in 1999, we have traveled across the continental United States and beyond, providing mission-critical support.
About S.E.R.T.
S.E.R.T. began in the middle of the night, more than 20 years ago. It all started with Brent Swadley's determination to never say "no," no matter how big the ask or the need.